GREEN GIVING FRIDAY WEEKEND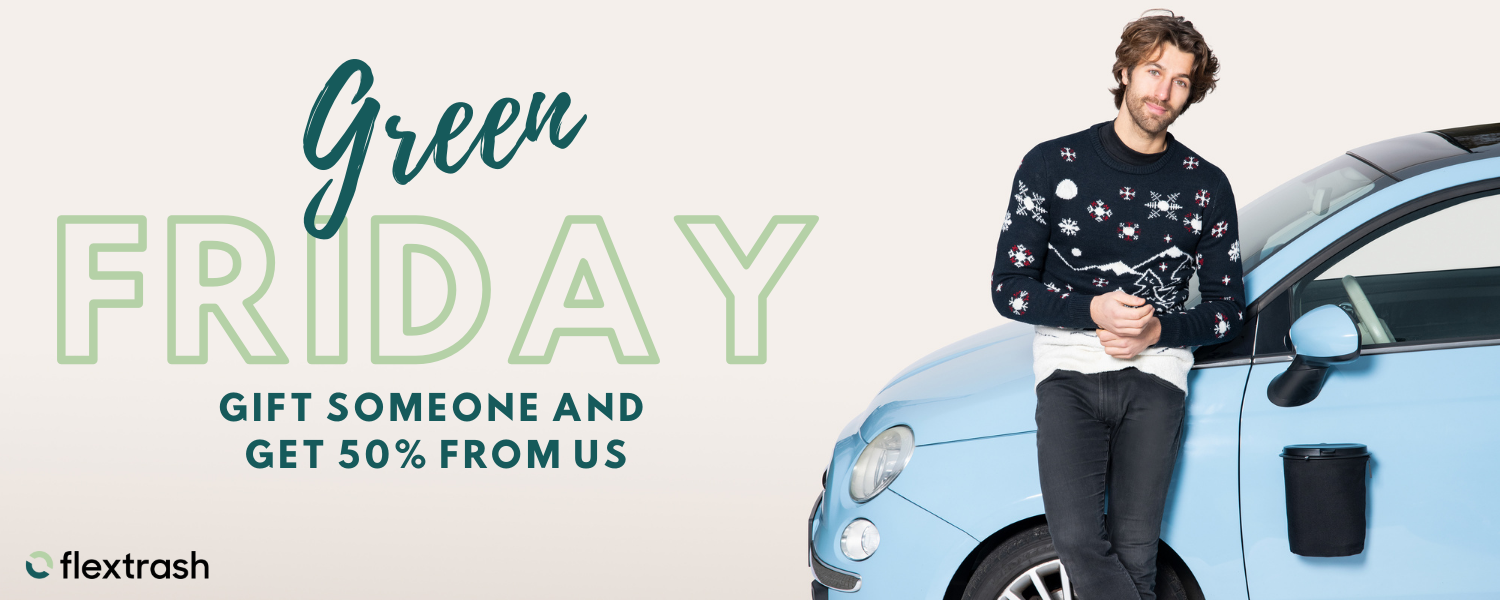 WILL YOU GIVE TO ANOTHER? THEN WE GIVE YOU 50% BACK ON ALL FLEXTRASH SMALL
This Black Green Friday Weekend we are all about giving. We are going to give, and we need your help!

Sustainable products are often more expensive than their regular brothers or sisters. To make sustainability accessible to everyone, we give a onetime discount of 50% on all our Flextrash Small models. We think it's extra nice if you don't use this code for yourself but as a gift for someone else. Who are you grateful for in 2021? Who touched your heart or gave you the giggles? Surprise him or her with a beautiful gift that will last a lifetime.

Use code GIVING in your shopping cart. Let us know in the comments who or what you are grateful for. We'd love to read!