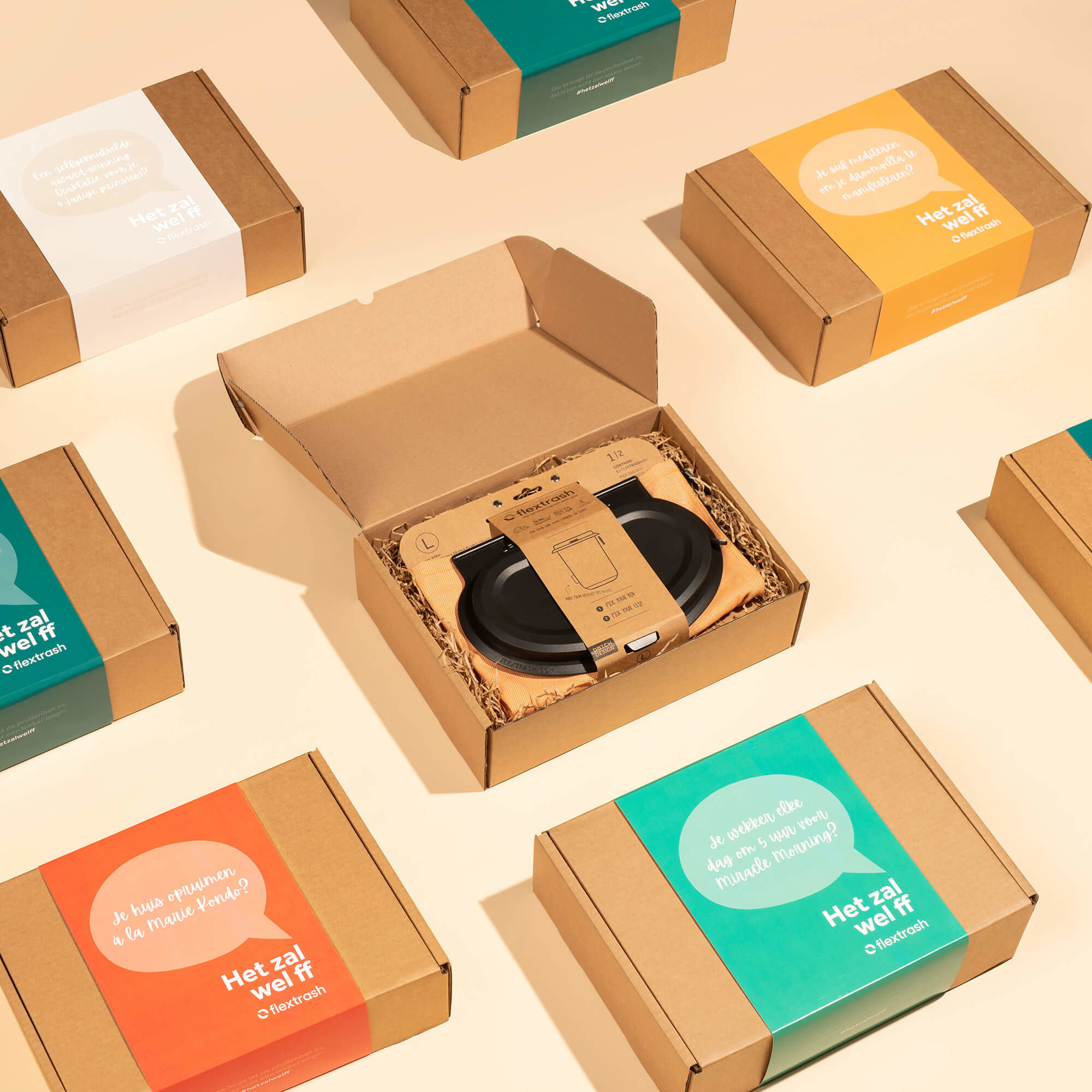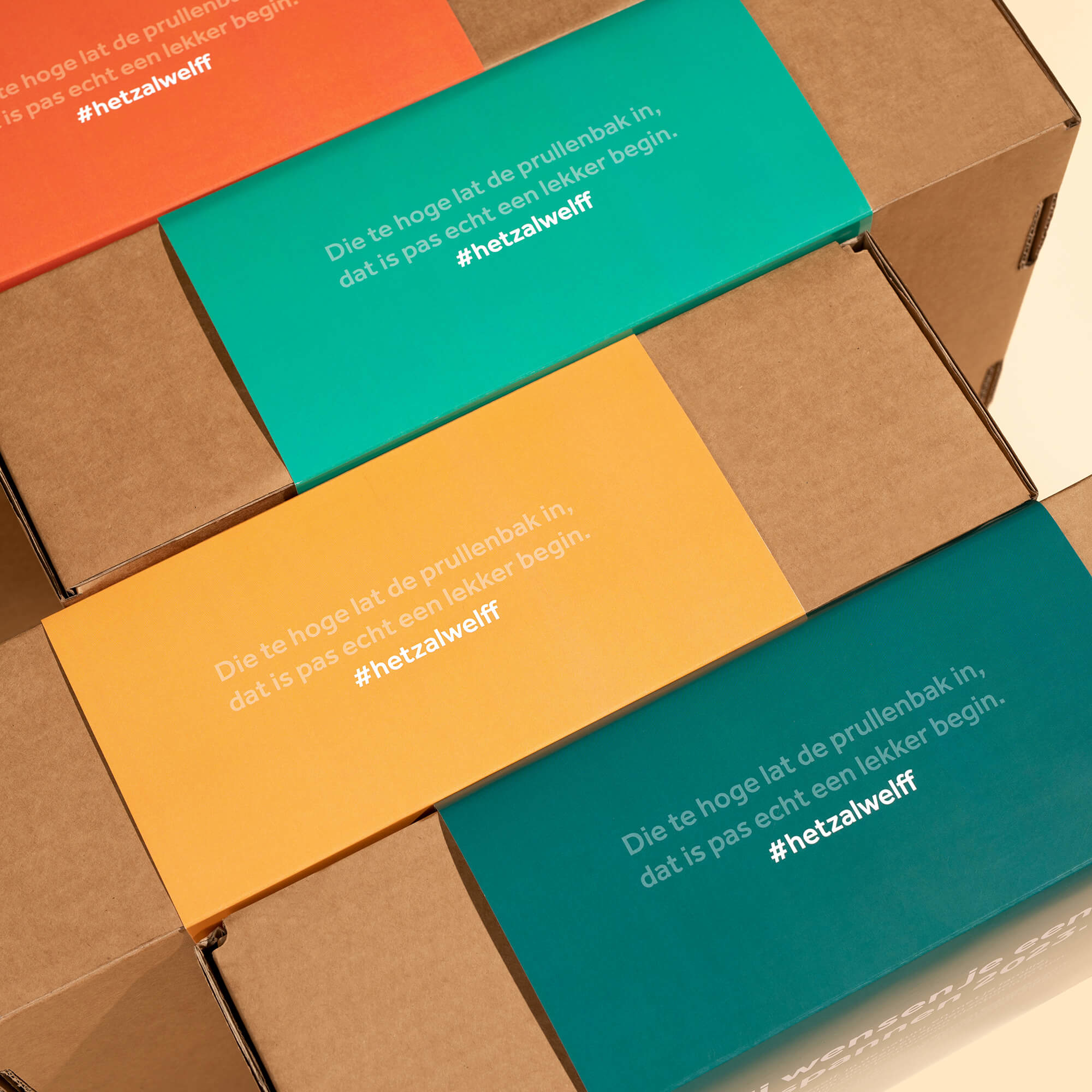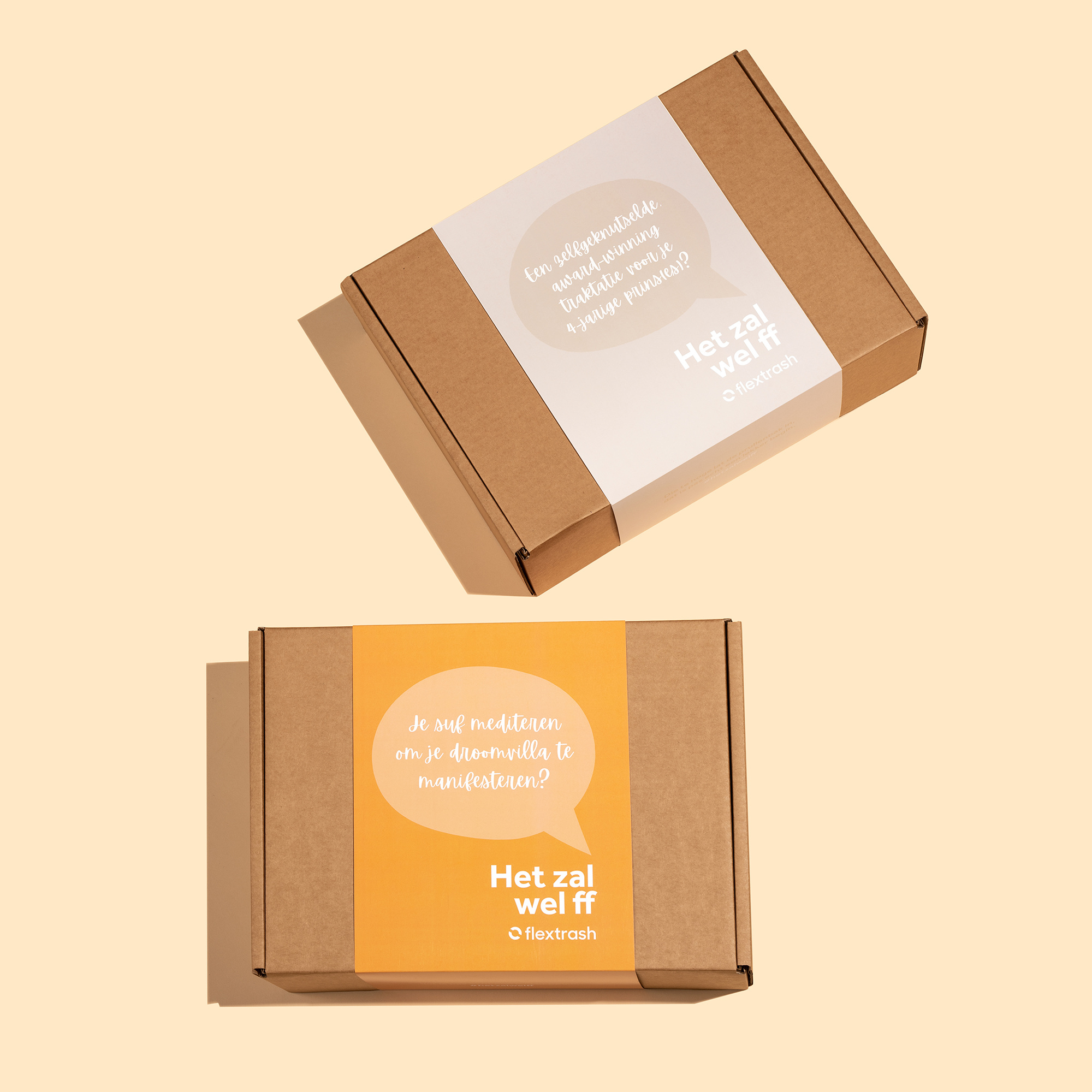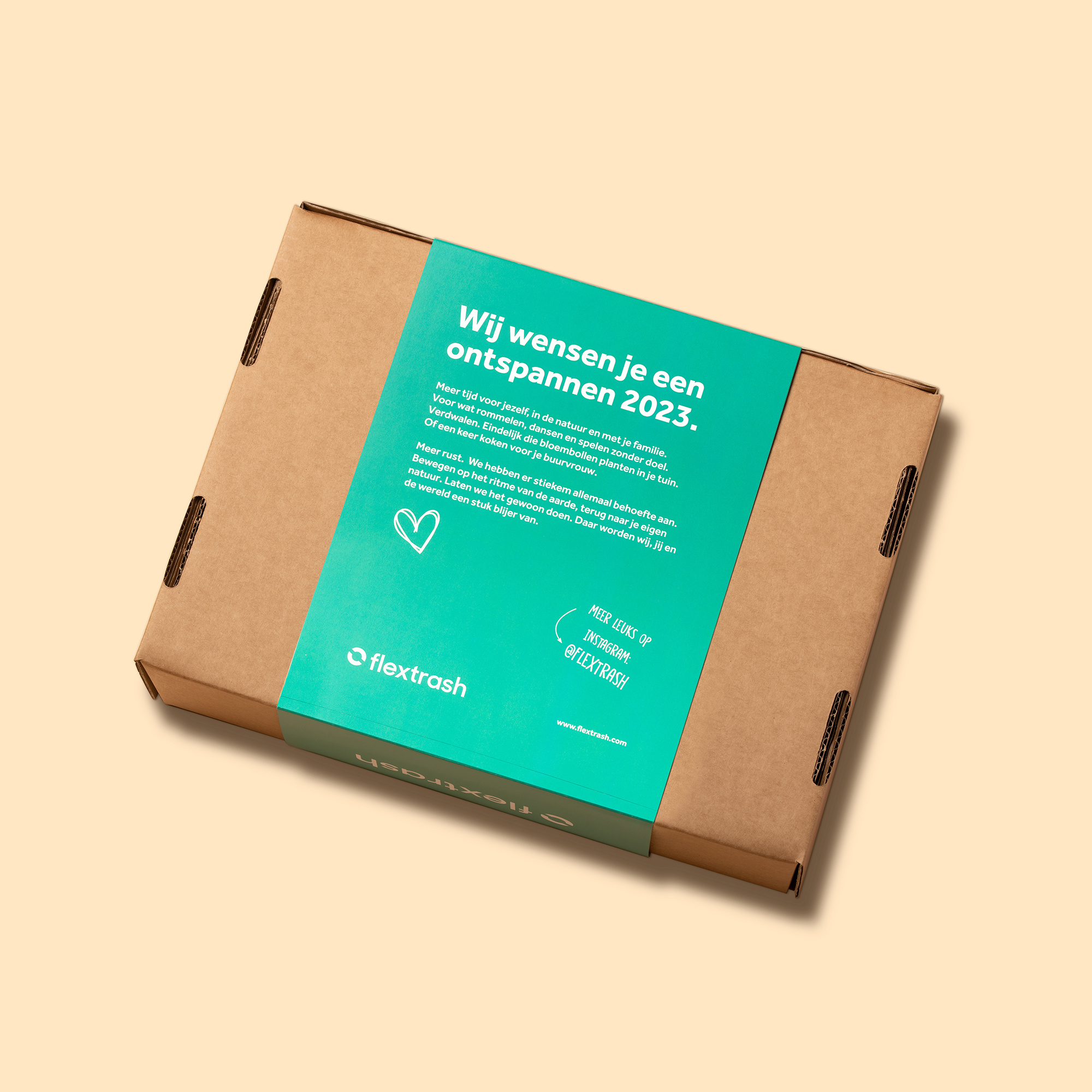 1: Choose your color and size
2. Choose your mounting clip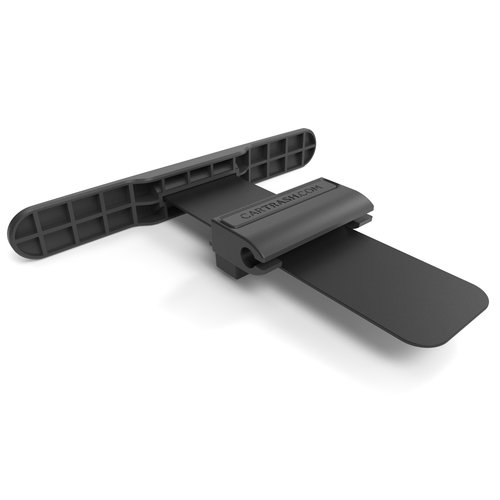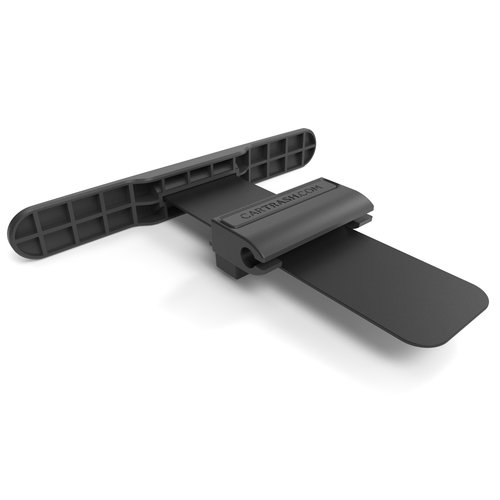 For cars without metal headrest rods but with an opening in the chair. Use this smart clip.
Read more
Ordered before 15:00, delivered tomorrow.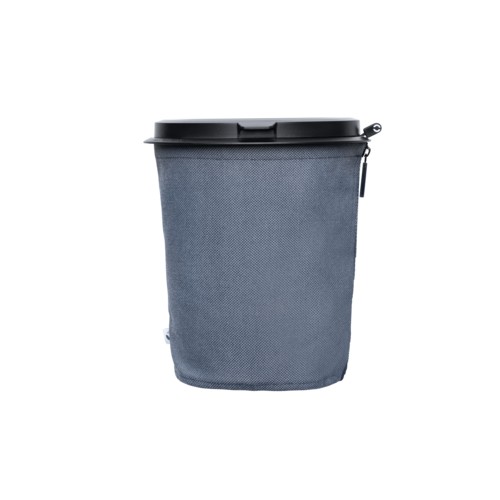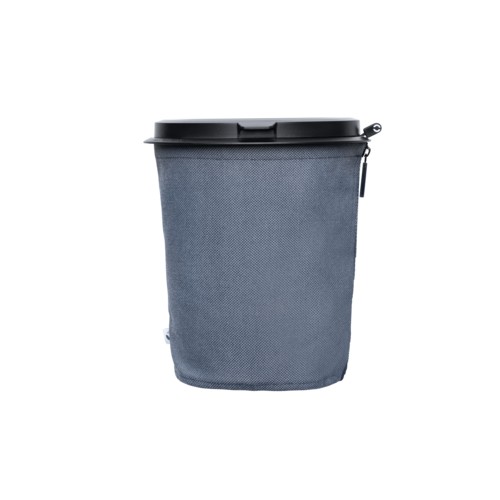 Flextrash waste bin with a capacity of 3 liters in the color Ocean Blue. Perfect for your car or a recycling station! The Coverbag is made from recycled PET and is washable. Excluding clip.
Read more
Ordered before 15:00, delivered tomorrow.
Opvouwbare en duurzame prullenbak voor op de camping, je boot of in de auto! Gemaakt van oude plastic flessen. Eenvoudig overal te bevestigen! 
Op zoek naar een leuk kerstcadeau?
Eindelijk de leukste en gezelligste tijd van het jaar, namelijk Kerstmis. De zoektocht naar het geschikte kerstcadeau is vaak niet zo gemakkelijk. Je wilt natuurlijk speciale en écht geweldige kerstcadeaus vinden voor iedereen die je dierbaar is... Gelukkig hebben wij het perfecte kerstcadeau voor hem en haar. Een cadeau dat je ook nog eens écht gebruikt en lekker duurzaam is.
Waarom Flextrash als kerstcadeau? 
Waarom kan de Flextrash camping prullenbak niet ontbreken als Kerst cadeau voor jouw kampeervrienden? De voordelen op een rij: 
Met Flextrash heb je altijd een prullenbak dichtbij. Kies uit meerdere bevestigingsclips en je prullenbak staat nooit meer op de grond!
De Flextrash camping vuilnisbak neem je gemakkelijk mee. De stoffen zak is opvouwbaar en je gooit hem zo in je auto, camper of strandtas.
Je draagt bij aan een schoner milieu en minder zwerfafval op straat.
Voorkom nare geurtjes. Flextrash is afgesloten met een deksel en kan gewoon in je wasmachine.
De Flextrash afvalbak is gemaakt van gerecyclede plastic flessen. Van afval voor afval, lekker duurzaam!
Flextrash prullenbak is een accessoire gemaakt voor gemak, en ontworpen in stijl.
Kerst kadootjes voor collega's
Flextrash is niet alleen leuk voor familie of vrienden, maar minstens zo leuk voor collega's! Wat dacht je van deze mooie boodschap voor 2023 in jouw bedrijf? We helpen je graag mee met het maken van een kerstcadeau op maat voor jouw team.  
Duurzaam kerstcadeau
Flextrash is niet alleen een leuk Kerst kado, maar is ook nog eens lekker duurzaam! De Coverbag is namelijk gemaakt van gerecyclede PET-flessen en de navulzakjes zijn biologisch afbreekbaar. De prullenbak neem je gemakkelijk mee naar buiten, omdat deze opvouwbaar is en pas ruimte in beslag neemt als je afval verzamelt. Je gooit hem zo in je picknickmand, strandtas of je backpack. Zo gaan we samen zwerfafval te lijf!
FAQ
Welke maten verkopen jullie?
Flextrash is verkrijgbaar in 3 maten!
Small (met een inhoud van 3 liter)
Medium (met een inhoud van 5 liter)
Large (met een inhoud van 9 liter)
Een overzicht van alle maten vind je hier. Welke maat jij nodig hebt hangt helemaal af van jouw behoeftes, in principe past iedere maat in je boot, camper of auto. Heb je hulp nodig bij het kiezen? Stuur ons gerust een berichtje via de chat.
Hebben jullie gratis verzending?
Jazeker! Bij een bestelling van €75,- of meer zijn je verzendkosten gratis in Nederland. Voor België en Duitsland geldt gratis verzending vanaf €100,-. We verzenden naar bijna alle EU landen.De verzendkosten binnen Nederland zijn €4,95 en we versturen onze pakketjes met DHL. Op zoek naar een ander verzendtarief? Je vindt ze in de check out.
Wat is jullie levertijd?
Bestel je voor 15.00 uur op een werkdag? Dan word je pakket dezelfde dag nog verzonden. In Nederland en België is het dan zo dat je pakket er meestal de volgende dag al is. Heb je vragen over je levering? Stuur dan een berichtje in de chat of mail ons op [email protected]
Welke clip heb ik nodig?
Waar wil je Flextrash ophangen? De clips gebruik je als volgt:
Tableclip: Klik je vast aan je bureau- of tafelrand en is verstelbaar in dikte.
Flipclips: Voor gebruik aan de metalen hoofdsteunstangen van je auto. Met het kliksysteem kan je Flextrash gemakkelijk naar beneden wegdraaien als er iemand op de stoel erachter zit.
Vacuclip: Zuigt zich vast op een glad oppervlak, denk aan gladde tegels, glas, de lak van je campervan, plastic ruiten in de caravan, de buitenkant van een koelkast of staal. Gelamineerde oppervlaktes hebben toch vaak wat reliëf dus kies in dat geval voor de wallmount.
Wallmount: Met 3M tape of schroeven aan je muur te bevestigen. Ideaal voor de binnenkant van je keukenkastje, of buitenkant natuurlijk!
Campstick: Prik deze stok eenvoudig in de grond. Ideaal voor tijdens het kamperen of op het strand. Lichtgewicht aluminium en in hoogte verstelbaar. 
Closed Seatclip: Heeft jouw auto geen hoofdsteunstangen? Probeer dan onze Closed Seatclip; met name handig in bijvoorbeeld een Volvo, wanneer je stoel een gat heeft onder de hoofdsteun.
Tubeclip: Bevestig je met klittenband aan verschillende formaten buizen, handig voor bijv. je boot of sloep! Het mondje van de tubeclip kan je draaien voor de juiste positionering.
Dashclip: Vast te maken in het dashboardkastje van je auto. Let op: het is wel belangrijk dat je een klep hebt.